Welcome to the
Dunedin Tamil Society
Dunedin Tamil Society (DTS) is a community organisation to foster understanding, friendship and goodwill among the Tamil speaking community in Dunedin. Built on the three pillars of Tamil Language: Literature (Iyal), Music (Isai) and Drama (Nadagam).
To provide social support and networking opportunities for new migrants and New Zealanders who are Tamil-speaking people or identify themselves as people of Tamil culture.
To encourage people who are interested in learning, promoting, and celebrating the Tamil language and Tamil Culture, irrespective of their language and/or cultural identity.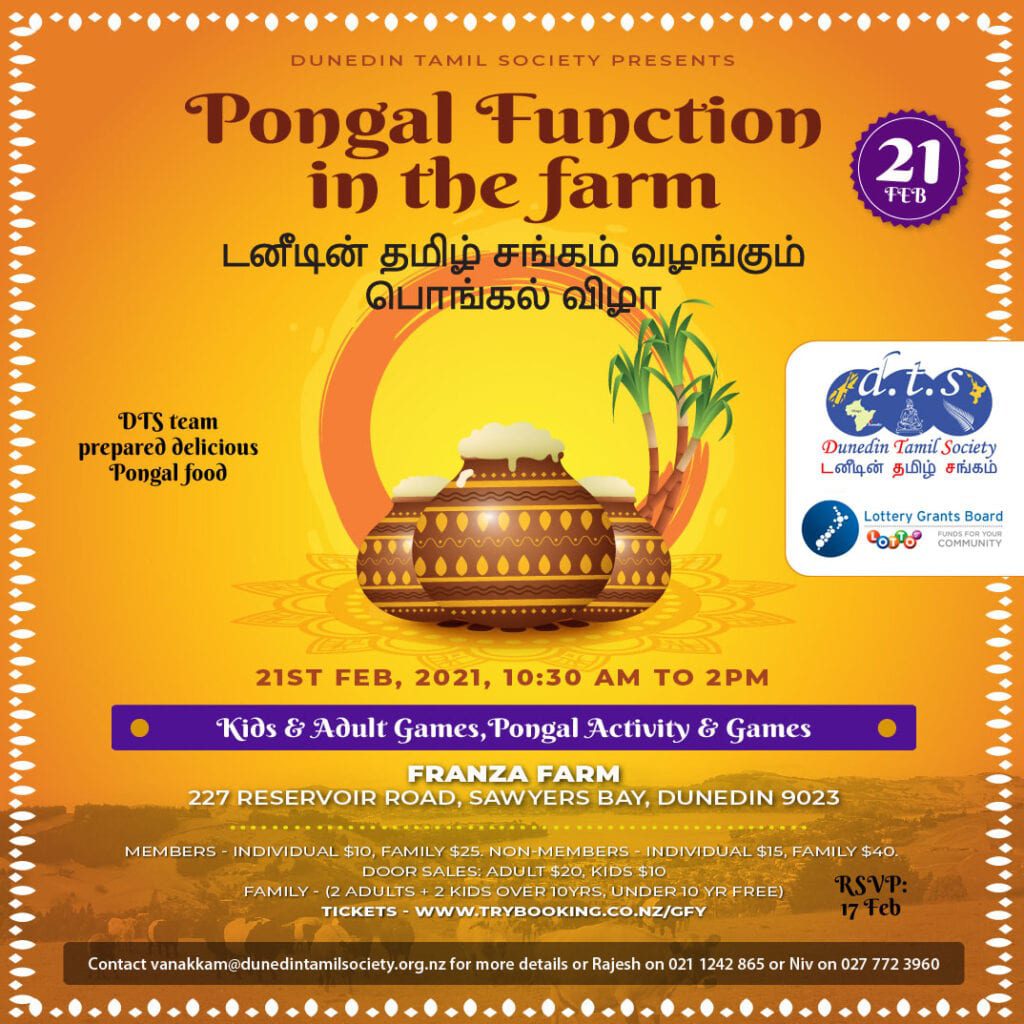 Vanakkam Tamizha Lastest Podcast